What is a Gastroenterologist?
Do you have persistent pain in your stomach that causes you to keel over every so often? How about runny bowels that get loosed from your system at inconvenient times in inconvenient places? Or maybe you're just too gassy and it offends your family and friends?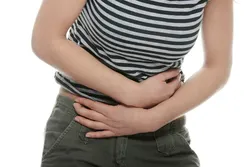 Whatever your digestive system issue is, did you know that you can find full relief with North Jersey GI Associates? That's because expert gastroenterologists on site make it their mission to soothe every upset tummy and non-compliant bowel system that comes their way!
A gastroenterologist is a professional physician who has specialized expertise in the management of issues involving the gastrointestinal tract and liver. Most often, that means problems stemming from the digestive system, which begins in the esophagus and extends through the stomach, small intestine, and colon, before ending in the rectum, while also including the pancreas, gallbladder, and liver along the way!
Expert gastroenterologists abound at North Jersey GI Associates, and have spent decades unveiling the secrets behind the physiological and biological aspects of a disrupted gastrointestinal system, including the motility of material through the digestive tract along with the understanding of normal digestion and absorption processes that should take place.
Some of the more common symptoms that patients seek the aid of gastroenterologists for include:
colon polyps
cancer of the gastrointestinal tract
hepatitis
gastroesophageal reflux (heartburn)
peptic ulcer disease
colitis
gallbladder and biliary tract disease
persistent nutritional problems
Irritable Bowel Syndrome (IBS)
pancreatitis
If you or a loved one is suffering from any of the above symptoms or others that are centered between the esophagus and the rectum, then give one of the helpful gastroenterologists at North Jersey GI Associates a call today and find total relief from digestive discomfort by dialing (201) 794-8900. After all, achieving the happiest (and healthiest!) tummies are never far away here in Fair Lawn, NJ!
Looking for a gastroenterologist?
Call North Jersey GI Associates in Fair Lawn, NJ at (201) 794-8900 to schedule an appointment!